Innovator Idol 5 Finalists on June 5, 2013!
Event Title: Innovator Idol 5
Event Details: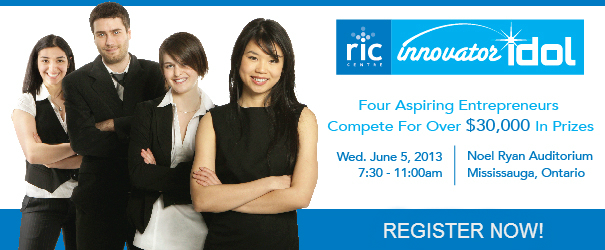 It's back and better than ever! Innovator Idol returns for its fifth season and you're invited to be part of our live audience and help choose the entrepreneur winner!
Innovator Idol 5 is modeled as a hybrid of American Idol and Dragon's Den; where four finalists pitch to a panel of industry experts for a chance to win prizes worth over $30,000. Our panel includes judges from Bereskin & Parr LLP, OMERS Ventures and IA Clarington Investments. This live event will be covered by local media including RogersTV, YourMississaugaBiz.com and BiZTV Canada!
Register today to be part of our live audience!
Finalists
• Joel Ironstone at SenoSENSE Medical Systems: Breast cancer pre – screening test.
• Samy Saad at Richpoint Pharma: Drug delivery technology to treat fungal infections.
• Dr. Ivan Zakharenkov at Veterinarium Corporation: Tablet application for the veterinary industry.
• Valdis Martinson at XRomb Inc.: Mobile commerce platform.
Date & Time
• Wednesday June 5th 2013
• 7:30am – 11:00am
Venue & Address
• Noel Ryan Auditorium
• 301 Burnhamthorpe Rd. W, Mississauga ON
Registration
• http://innovatoridol.eventbrite.com/
• Pre-Registration: $25 or at the Door: $30
• Includes continental breakfast and parking
Contact Information
• Mariya Shynlova, Communications Officer, RIC Centre
Website
http://innovatoridol.eventbrite.com/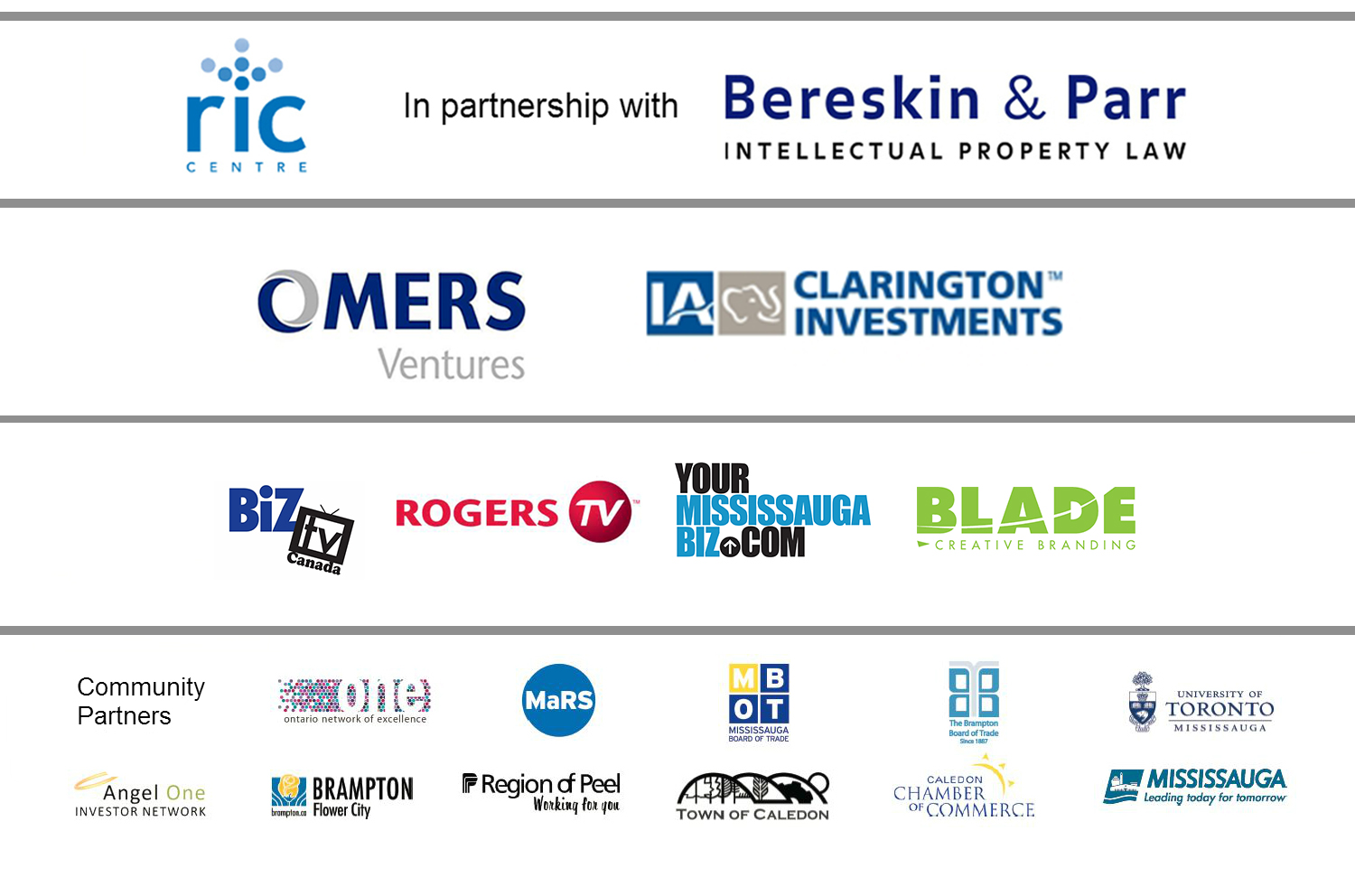 Start Date: June 5, 2013
Start Time: 7:30am
End Date: June 5, 2013
End Time: 11:00am
Location: Noel Ryan Auditorium, 301 Burnhamthorpe Rd. W, Mississauga ON